September 25, 2014 | News about
---
On September 23, 2014, almost 75 years after her grandfather, one of the most famous European art dealers disembarked in New York, one of hundreds of Jewish refugees fleeing Vichy France, Anne Sinclair sat down with Kati Marton at La Maison Française NYU to discuss My Grandfather's Gallery, available now.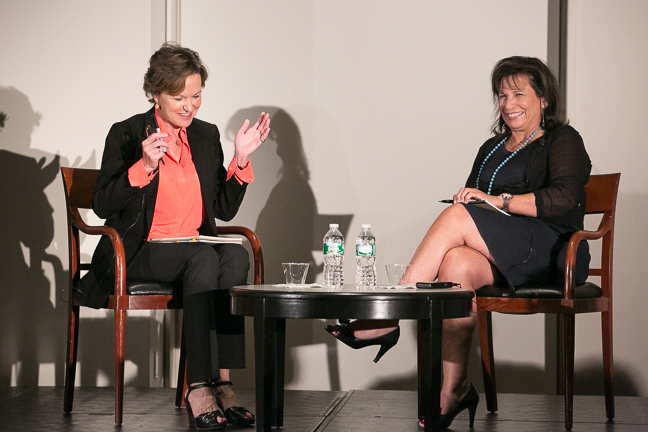 Leaving behind his beloved Paris gallery, Paul Rosenberg had managed to save his family, but his paintings—modern masterpieces by Picasso, Cézanne, Monet, Sisley, and others—were not so fortunate. As he fled, dozens of works were seized by Nazi forces and the art dealer's own legacy was eradicated.
Anne Sinclair is Paul Rosenberg's granddaughter. For thirteen years she was the host of 7 sur 7, a weekly news and politics television series that had some of the highest ratings in France. The director of French Huffington Post, Sinclair has written two bestselling books on politics: My Grandfather's Gallery is her first memoir.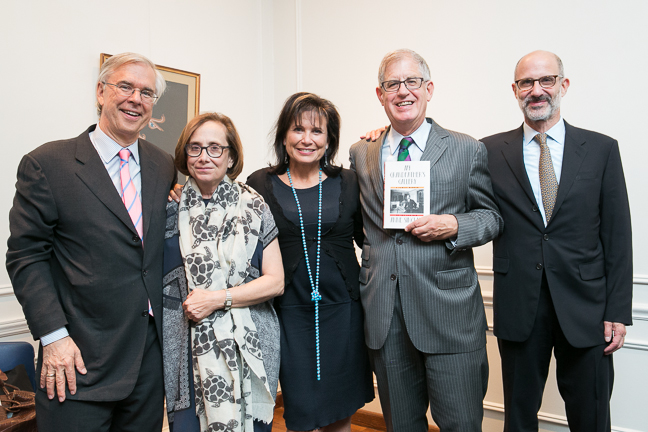 http://www.nytimes.com/2014/09/14/books/anne-sinclair-strauss-kahns-ex-wife-resumes-a-public-life.html